Beautiful building plot of 15a98 for open development with great views of the fields behind.
An open development may be developed on this plot with a building width of 11.54m and a building depth of 15m.
1 residential level is allowed + possible level under compulsory pitched roof.
The pitch of the roof surfaces is between 25° and 45°.
A construction-free strip of 3m must be left on both sides. Complementary activities are allowed.
Very quiet location with easy access to the E40 motorway.
Possibility to buy underlying meadow!
Don't miss this opportunity!!!
For more information, contact us at 078/ 45 47 00 or at info@ap-p.be.
Netto price

€ 399.000

Availability

At completion
Planning permission

Undetermined

Subdivision permit

Undetermined

Preemption right

Undetermined

Judgments

No

As build attest

No
Estimate your monthly installment
Your monthly installment would be .
This calculation is purely informative and not binding.
I am interested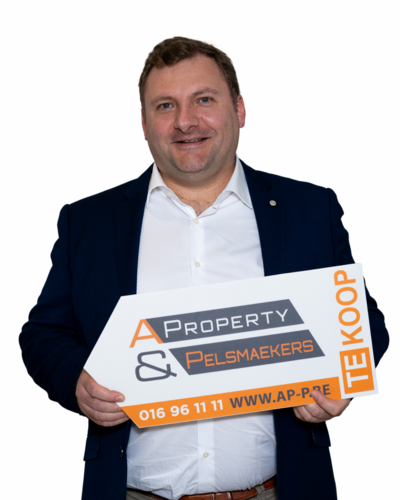 Steve Vranckx
steve@ap-p.be
+32 78 48 47 00