Very conveniently located commercial property in Steenokkerzeel.
This multifunctional property of 230m² (trade or office) is located in the centre of Steenokkerzeel in the immediate vicinity of other shops such as Aveve, Aldi and Okay.
In front of the property, there is the possibility to park on the spacious car park.
Along the spacious showcase, the front door (roller shutter) leads into a large room, followed by a second room with kitchen, toilet and office space.
From here, there is access to the storage area, which is also accessible via a double door (roller shutter) on the street side, ideal for deliveries.
Energy label B.
Alarm system present.
Common costs: €140
Don't miss this opportunity!
Book your visit now via 078/ 48 47 00 or via info@ap-p.be
Surface livable

230,0 m²

Construction

Terraced
Electricity inspection

Yes

Heating type

Gas

Heater type

Individual
Planning permission

Undetermined

Subdivision permit

Undetermined

Preemption right

Undetermined

Judgments

No

As build attest

No

Cadaster section

E

Cadaster number

0458/00H000
Neighbourhood
| | |
| --- | --- |
| Mobility score | 92% |
| Distance to center | 153 m |
| Distance to bus stop | 63 m |
| Distance to station | 2.153 m |
| Distance to store | 51 m |
| Distance to school | 111 m |
| Average age in the neighborhood | 39 years |
Estimate your monthly installment
Your monthly installment would be .
This calculation is purely informative and not binding.
I am interested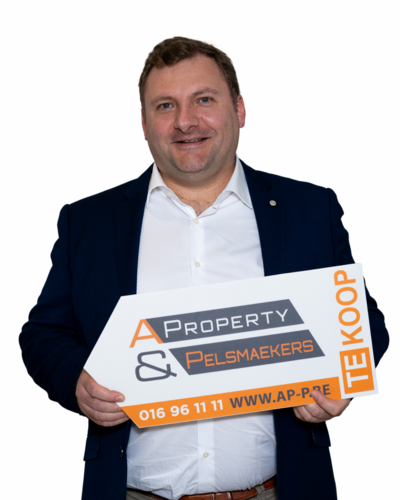 Steve Vranckx
steve@ap-p.be
+32 78 48 47 00