New construction

Do you have new building plans?
Team AP&P provides comprehensive expertise and impeccable service at all times.
I am looking for project land

Are you a project developer looking for suitable land for your project? Then you can contact us directly. We will search our extensive client portfolio or assist you further thanks to our knowledge of the broad region of Brussels, Leuven, Aarschot, Tienen, and Diest.

I am looking for a new building project or new property
I want to sell land

With the necessary expertise, our team examines the value of your land. We check with experts and the local urban development department about what can potentially be realised. On that basis, the sales value is estimated. Our customer base includes various developers and investors who are always looking for project land. Thus, we also go for the right match here.

I want to parcel out land

Together with specialists and urban planners, our team will find out what is possible and permitted on your land. For example, we look at how many units can be built. With all the information we have obtained, we will look for a suitable project developer. This way, you can give your land the best possible new purpose.

I want to realise a new construction project

Fully tailored to your project, we will introduce you to a competant building company or project developer so that you can realise your project in the most optimal conditions.

I want to sell a new construction project

Our sales team has extensive experience with residential and commercial new construction projects (including sales on plan). Perfectly trilingual, very available, and flexible, we provide impeccable service with a smile. We put your project in the spotlights in an appropriate way among our broad network of potential buyers and investors. We use the latest promotion techniques to appeal to the wanted target group, both online and offline. We monitor everything closely and keep you updated at all times. Via your owner login My AP&P you can also monitor everything yourself 24/7. Signings happen live on location, at your home or office, via videoconference, or at our head office in Kortenberg.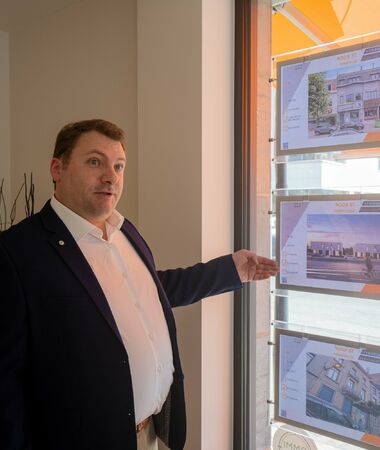 New building plans?
Team AP&P will be happy to help you! Contact us today.
Contact us