Are you looking for a new property to buy or rent?
Team AP&P helps you find your dream property in the region of Brussels, Leuven, Aarschot, Tienen and Diest.
Are you dreaming of a new home and/ or a profitable real estate investment? In our wide range of offers you will certainly find a house, flat, studio, a plot of land, investment property, commercial property/ office, or garage/ parking lot to help you turn your real estate dreams into reality. Besides existing rental properties and properties for sale, you will also discover various new construction projects. Via our user-friendly search module, you will immediately discover a clear overview, which you can click through for further details. Our enthusiastic team is eager to provide you with all additional requested information.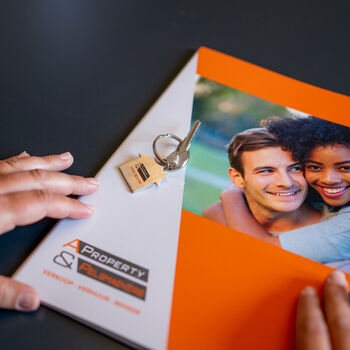 Would you like to sell, rent out or have your property managed by us?
AP&P provides top service and expertise for every residential and commercial property.
As a seller, lessor, or builder, you can count on us for a professionally tailored range of services, adapted to your needs and aspirations. Offering full transparency and maximum flexibility, your designated agent takes care of every aspect of your transaction. For over 35 years, our office has gained a broad knowledge of the market and a vast network of potential customers and investors. You can count on our expert consultancy, fast results and clear added value.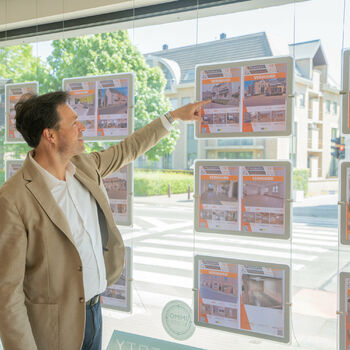 Properties in the spotlight
AP&P in the spotlight
Impeccable service
in 3 languages
Skilled advice
for quick results
Flexible and available
top team
Very wide network
of clients and investors
Targeted publicity
online and offline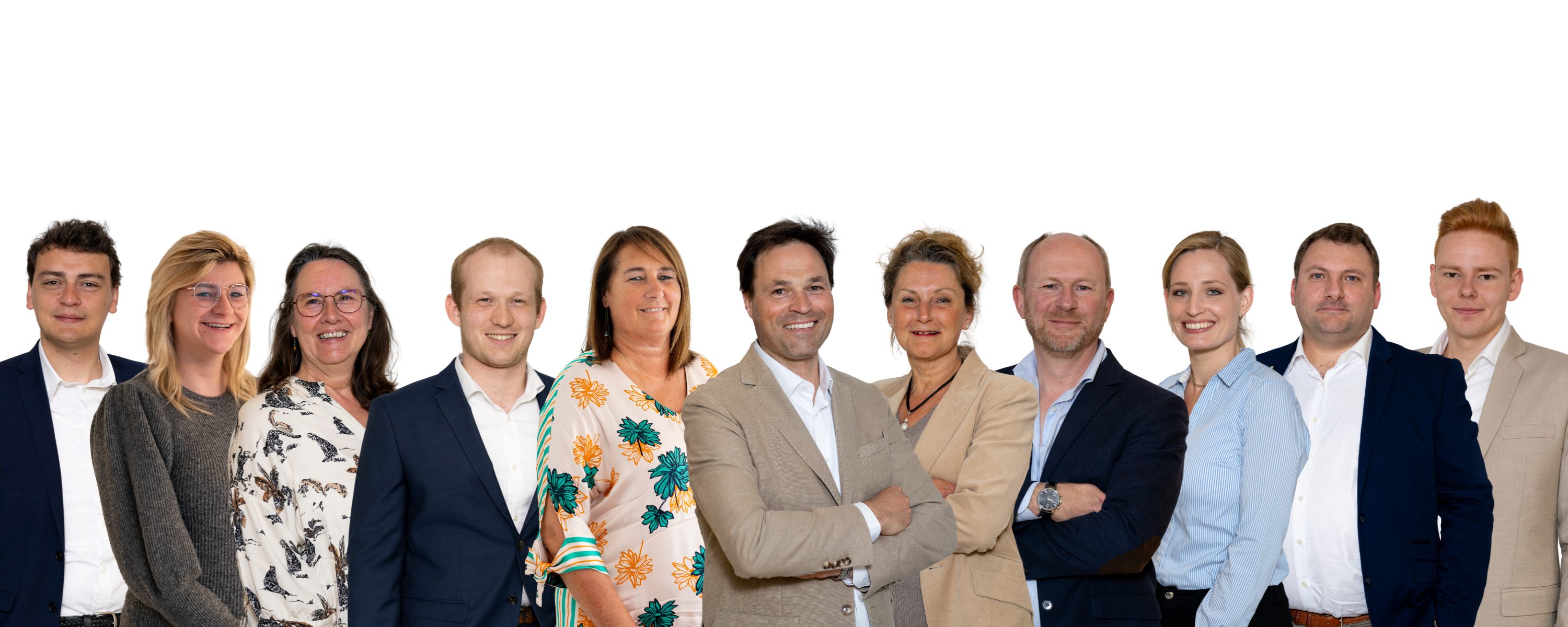 AP&P stands for service and expertise, experience and market knowledge, sincerity, and honesty. Our trilingual team is highly available and extremely flexible. Our no-nonsense and professional approach brings quick results and clear added value to every customer, in full transparency. Meet our team.
Our clients in the spotlight
A lesser-known agency with the most professional approach
o sell our house, we had about 5 real estate agents from the region visit us, including quite big offices. While driving around Erps-Kwerps, we saw a lot of AP&P "for-sale" signs and so we went to check out their website. We decided to invite them to come over as well. Not long after, we had a pleasant meeting with manager Wim. He started with a very thorough tour of our house and asked a lot of questions. He then gave us a lot of background insights and his estimate of the sales price. We were very surprised by his extremely professional approach. His visit lasted more than an hour and a half. We had not seen this much time and thoroughness before. Moreover, with Wim we did not have the feeling of being just a "number" at all. Furthermore, he estimated the house more than 50,000 euros higher. We were convinced by his explanation and decided to work with AP&P.

"Their sneak preview concept is a great success. I was extremely surprised by the many visits. It didn't take long before we received an offer that almost matched the asking price. We are definitely satisfied!", Steve Pierco says.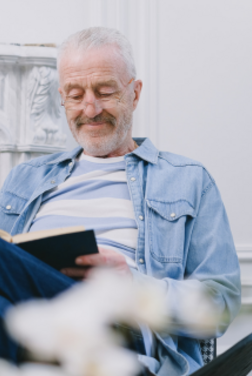 The highest estimate, the best explanation, and the smoothest contact.
When I decided to sell my villa in a part of Kortenberg, I consulted 4 real estate agencies. I asked each broker to make an estimate and make a proposal for the sale of the property. During his visit and explanation, Wim from AP&P gave me the highest estimate. He also argued very strongly about the way he expected to achieve the higher sales price. However, he turned out to be the most expensive broker in percentage terms. From the beginning, I had a very smooth contact with Wim, who gave me a lot of extra information. Following a comparison, the decision was made quickly. Since Wim thought my house was worth the most, the contact was good and I would certainly get the extra cost with a higher sales price, I teamed up with AP&P. I haven't regretted that for a second.

"In retrospect, I am happy to have chosen AP&P and their higher asking price. I am very satisfied. AP&P couldn't have done better! I would definitely recommend them.", says an enthusiastic Frans M.
In disputes with the tenants, A Property & Pelsmaekers always takes care of us. Furthermore, they are always up-to-date with the latest legislation, which is crucial for us because it's a challenge for us to follow it ourselves. It has been a pleasant collaboration for years.

None

Dream house bought and other sold.
From start to finish, everything went as agreed. Received very good guidance from a professional team.

Facebook

Best real estate agent and agency in our area. Friendly, professional, excellent service, perfect cooperation with customers. Really do their best for a quick and correct sale.
Thank you.

Facebook
Our figures in the spotlight
of experience in real estate