Free valuation

Do you want to know what your property is really worth?
At AP&P no free guesswork but real valuable craftsmanship.
Why choose us?
Free and fully non-binding estimation by an officially recognized appraiser
Our appraiser always comes personally for an extensive visit
Years of experience, broad expertise, and extensive knowledge of the market
Honest, sincere and professional approach
Skilled and noncommittal advice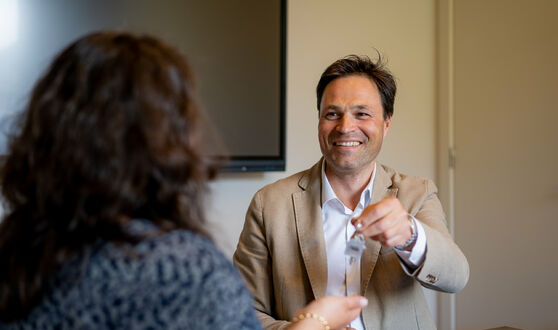 Take the first step today
Make your own estimation
How AP&P proceeds for real estate valuation
Appointment for a home visit

Because every property is unique, our expert appraiser and business manager Wim Stroobants always comes to you personally for an extensive visit to your premises. This free and non-binding valuation is always done by appointment. You can already take the first step today by using our appraisal module. Or by contacting us via our contact form.
Extensive home visit by an officially recognized appraiser

Our appraiser pays a thorough visit to your premises, mapping all relevant aspects. He thoroughly examines all rooms, both inside and outside. He takes the necessary measurements and examines all factors that can influence the asking price positively or negatively. During this meeting, he will also listen carefully to your expectations and wishes.

A correct, market-based valuation

Once our appraiser has collected the necessary information, you will receive a correct, market-based asking price for your property. In addition to this realistic estimation of the sales value, he will also tell you what you can expect in terms of time to sell.

Professional and non-binding advice

Because we want to offer you the best possible deal before you sell, you will also get professional and non-committal advice on small refurbishments that could have a positive impact. Our appraiser will also be happy to answer all your questions.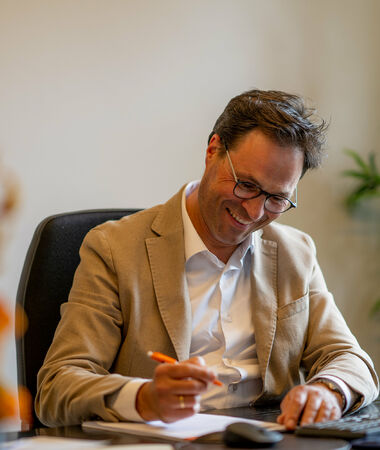 Some customers have their say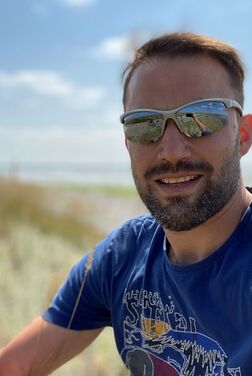 Free and non-binding valuation, and yet completely different comparing to other real estate agents
As I had found a new and larger home, I really needed to know how much my current property was worth. Wim was the third estimator I consulted. His visit turned out to be quite different than the others who only briefly toured the property and gave me on the spot their estimated selling price. Frankly, I actually got a bit nervous from the way Wim noticed even the slightest, tiniest detail. He questioned me thoroughly on every aspect, asked technical questions about the renovation works I did, and accurately measured everything. He estimated my property at a value 20% higher than the other real estate agents. He was extremely confident, so I decided to sign with him.

Wim perfectly delivered on what he had promised in both sales. For sure, he is very skilled at his profession. It has been a pleasant and enjoyable experience, twice. Nor work nor worries for me. And his fee, well it has been fully covered by the higher selling price.
In addition to the pleasant introduction and professional guidance, the contact both during the estimation and the steps to effectively sell my house was always positive. The estate agents are friendly, open and always available for questions. Very pleasant experience.

Facebook

We had the pleasure of having our property valued by Mr Stroobants. Very good knowledge of real estate and person with very good advice. Pleasant and very professional communication. I recommend 100%.
Thanks again for your advice.

Google
Do you want to know how much your property is really worth?
Make an appointment today with our officially recognized appraiser Wim!
Make an appointment