Rental

Want to rent out your property quickly and safely?
AP&P's rental team does everything possible to find the right match.
Why choose us?
Expert advice for fast results with clear added value
Highly available team consisting of a commercial and administrative mix
Comprehensive database of prospective tenants and expats
Flexible visits in 3 languages (6 days a week, also outside our office hours)
Experts in searching and finding the right match
A propos de nous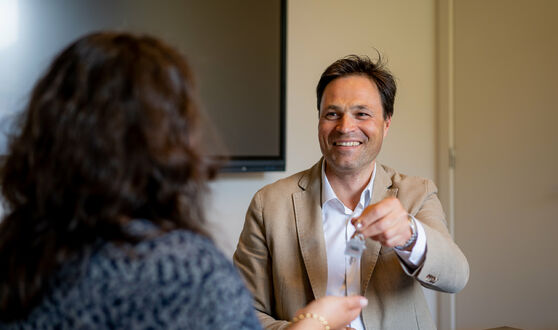 Some customers have their say
I have a flat managed by them for rent. I have little or no concern about it, they handle everything in a professional manner.

Google

Positive: Quality, Professionalism, Responsiveness
It was an excellent service. Everyone we had contact with helped us a lot. We had video calls to visit two properties. Later, they even gave us a translation of the contract and helped to arrange all the details.

Google

Positive: Quality, Professionalism
Professional approach, good follow-up.
Strong team!

Google

Positives: Quality, Professionalism, Responsiveness.
We were very happy with the service we received. In this difficult corona period, everything was handled quickly and correctly.

Google

Very friendly agency!
The process was super fast and super fun!
And many thanks to Mathias who was super friendly and very professional !

Google

Positives: Professionalism, Responsiveness
Good collaboration and excellent communication. Human and at the same time professional!

Google

According to our recent experience with Mr. Bram Jolie, we can only be satisfied with the excellent service Mr. Jolie provided us with the rental of our flat in Kortenberg.

Facebook

Great service and smooth communication. I am very satisfied with the cooperation with Bram. Thank you very much!

Facebook

Positives: Quality, Professionalism, Responsiveness, Value
correct service, patience and class! Next time for sure contact AP&P again.

Google

Positives: Kwaliteit, Professionaliteit, Responsiviteit, Waarde
Excellent service. Quick and helpful. I personally would have preferred more emails and less calling, but it does provide a personal touch that I valued. Highly recommended.

Google

Dear, I am very satisfied to work with A Property& Pelsmaekers they offer a good service .

Facebook

Had house under management for rental, very good follow up, very professionally handled, think along with the client, almost daily contacts of quality. Thanks to info on their site and their approach they found some tenants very quickly.
Take care of all the administration. Am very satisfied.

Google
How do we proceed?
Determination of the correct rental price

Our rental team makes an extensive visit to the premises. During this meeting, together we determine the best and correctly balanced rental price, make sound agreements about our services and the duration of our rental assignment. In case we might not succeed in finding a suitable tenant within this period, no compensation will be charged.

Your property fully documented and with detailed information

Your exclusively assigned real estate manager takes care of a correct and complete rental file. All necessary certificates (e.g. EPC, OVAM,...) are requested from the competent authorities. The assets of the property and the immediate surroundings are documented and put in the spotlights, necessary measurements are taken. Before inviting a professional photographer, an detailed list of varied tips is provided. Of course, you can also opt for a complete home styling or staging by our team. In addition to the classic photos, you can also opt for drone photography, 360° virtual tour, or a digital make-over.

Your property in the spotlight: online and offline

Based on our extensive and personalized marketing plan, your rental property will be marketed through various channels. Thanks to our almost 40 years of existence, AP&P has a very extensive database of potential tenants. In addition to electronic mailing and classical billboards "for rent", we advertise your property on our own website and all well-known real estate portals such as Immoweb, Zimmo, .... We also launch the necessary posts and publicity on our social media (Facebook, Instagram, and LinkedIn). So both online and offline, we ensure maximum visibility and accurate publicity so that we can reach interested tenants as quickly as possible.

Visits to your property

In mutual consultation, your agent organizes the necessary visiting hours for prospective tenants. This can be during the day, in the evening, or in the weekend. Prospective tenants who are unable to visit the property in person because they are currently living abroad, we provide a viewing via live video call. Our trilingual team is very available and flexible. Prior to these visits, you will receive all useful tips to prepare your property in the best possible way. Your agent accompanies every visitor, having all required case knowledge. Your agent stays in close contact to you and informs you immediately about any development. Moreover, you can follow up everything in complete transparency via your My AP&P login.

A potential tenant for your property

After visiting, the potential tenant can apply. Within the limits of what is legally allowed and possible, we thoroughly screen general information, proof of income, and motivation. This way, our rental team tries to find the best match for you. You can also choose to have an introductory meeting with or without our guidance. Ultimately, as the owner, you yourself choose a candidate. We do emphasize that you may not discriminate under any circumstances.

Your property rented

Once you have chosen a suitable candidate-tenant, we draw up the lease contract. The signing be done live on-site, at your home or office, at our head office in Kortenberg, via video conference, or even fully digitally. We arrange an appointment for the survey report of entrance, by an external expert of your choice.

Your property after letting

After the rental, our team takes care of the follow-up of the survey report, payment of the rental guarantee as well as the first month's rent. We also check for the obligatory fire insurance to be concluded. We arrange for the registration of the contract and the survey report. You do not need to worry about the transfer of energy and water meters either. Our team takes care of everything. Even after the transfer, we remain at your service for questions and advice.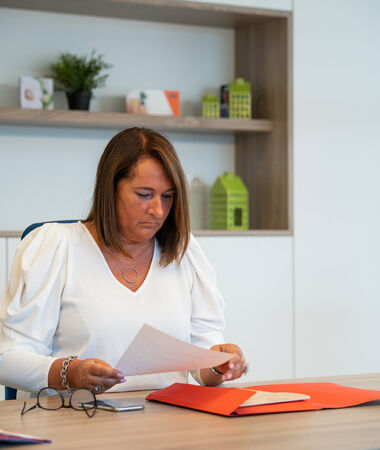 (potentials) in our database
of experience in real estate
Want to let your property quickly and securely?
Contact our rental team for a non-binding consultation!
Contact us