Sales

Selling your house at the best price?
Team AP&P stands for a professional, efficient approach and impeccable, personalized service.
Why choose us?
Free on -site valuation by our officially certified appraiser
Professional, honest and sincere advice at every level and at all times
Management of your sales file by your exclusively assigned real estate expert
A very wide network of clients and investors looking for a new property
Flexible visits in 3 languages (6 days a week, also after office hours)
Full transparency and open communication
More about us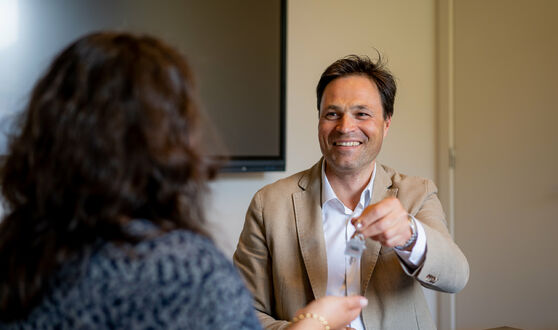 Some customers have their say
In addition to the pleasant introduction and professional guidance, the contact both during the estimation and the steps to effectively sell my house was always positive. The estate agents are friendly, open and always available for questions. Very pleasant experience.

Facebook

Excellent, top level service 👌

Facebook

Good and professional service. We are satisfied with the good cooperation.

Google

The sale of our flat went smoothly, quickly and correctly! Friendly and pleasant communication. Thanks to Wim and his team!

Facebook

Super to work with.
I would definitely recommend this.

Google

Positive: Professionalism
Purchase and sale through AP-P was very quick and smooth. Very professional office with excellent service. We have had several visits with Philippe. Always professional and prepared!

Google

My husband and I recommend App Immo for many reasons but especially for their follow-up and availability (despite covid). I want to thank all the staff (during the visit, in the office, by mail,...) for their work. You really are a wonderful team. Good job! Mr. and Mrs. Kilicaslan - Kilicer

Google

The sale of my flat was completed in one week. Very reactive and listening team, what more can I add 👏👍.

Facebook

Positives: Quality, Professionalism, Responsiveness, Value
They are the go to agent in Kortenberg & Erps-Kwerps. The communication was clear, the offer was exact and the service was of great quality. They do spend time to go through all questions. Would recommend them for house sale.

Google

Positives: Professionalism, Responsiveness
Very professional way of dealing with customers. I worked mostly with Mr Wim Stroobants and Ms Gerda Hauwaerts. Both are very helpful and professional. Being a first time home buyer I had questions, clarifications and some last minute corrections in paperwork. AP-P dealt with patience and helpful mindset. They are very experienced in real estate market and gives you the right guidance. I would highly recommend their service !

Google

Positive: Professionalism
Beautiful photos, wonderful film. Correct appointments. Positive experience.

Google

Dream house bought and other sold.
From start to finish, everything went as agreed. Received very good guidance from a professional team.

Facebook

Best real estate agent and agency in our area. Friendly, professional, excellent service, perfect cooperation with customers. Really do their best for a quick and correct sale.
Thank you.

Facebook
How do we proceed?
Free valuation

Our expert appraiser and business manager Wim Stroobants personally comes to your property for an extensive visit. During this meeting, he makes a realistic estimation of the sales value. He will not only advise you on the correct asking price, but also he will tell you what to expect in realistic terms of time needed to realise the sale. In addition, he offers non-binding advice on possible minor refurbishments that could positively influence your sale.

Your property fully documented and with detailed information

Your exclusively assigned real estate manager takes care of a correct and complete sales file. All necessary certificates (e.g. EPC, OVAM,...) are requested from the competent authorities. The assets of the property and the immediate surroundings are documented and put in the spotlights, necessary measurements are taken. Before inviting a professional photographer, an detailed list of varied tips is provided. Of course, you can also opt for a complete home styling or staging by our team. In addition to the classic photos, you can also opt for drone photography, 360° virtual tour, or a digital make-over. AP&P pulls at all possible strings in its power to ensure a flying start promoting your sale.
Your property in the spotlights: online and offline

The launch of your sale happens through different channels. Thanks to our almost 40 years of existence, AP&P has a large network of potential customers and investors. In addition to the classic, classy billboards, leaflets, brochures, and flyers, we also focus on online channels: our own website and social media channels (Facebook, Instagram, and LinkedIn) as well as the well-known portals such as Immoweb, Zimmo,... Thanks to our comprehensive and personalized marketing plan, we provide targeted and accurate publicity to the intended group of potential buyers.

Visits to your property

In mutual consultation, your contact agent organizes the necessary visiting hours for prospective buyers. This can be during the day, in the evening, or in the weekend. Our trilingual team is very available and flexible. Prior to these visits, you will receive the necessary tips to prepare your property in the best possible way. Potential buyers are screened in advance and guided through your property with expert knowledge. Your agent stays in close contact to you and informs you immediately of any developments. Moreover, you can follow up everything in complete transparency via your My AP&P login.

An offer on your property

Once an offer has been made on your property, your agent will contact you immediately. He or she will guide and advise you professionally during negotiations. This way, you clearly have all options at hand and can make the best choice.

Your property sold

Once you did agree upon an offer from a prospective buyer, we ensure that an agreement is drawn up, in a legally and administratively completely correct way. Before proceeding to the signing of the sales agreement, we go over all the details together with both parties. This can be done either live on-site, at your home or office, at our head office in Kortenberg, or via video conference.

Your property after the sale

Even after the sales compromise, we take care of the further administrative processing of your sales file. Our team will continue to assist you.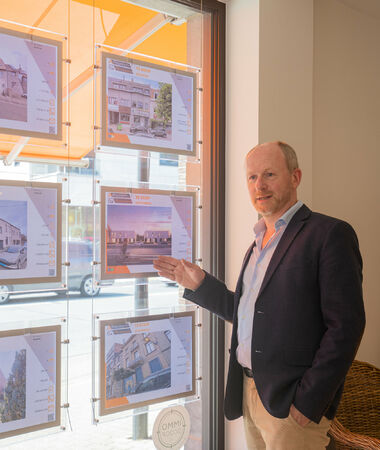 of experience in real estate
Do you know how much your property is really worth?
Start your free valuation here
Free appraisal